Defensive Driving In Canandaigua
Obtain more than just a great program at a great price when you do our Defensive Driving Program in Canandaigua. You'll also get all the rewards:
No final required!
10% insurance expense discount
Reduce points from your driver record
NYS DMV approved, Sponsoring Agency #029

Canandaigua Defensive Driving
Canandaigua Defensive Driving is the straightforward way to get a 10% auto insurance reduction for 3 years and reduce up to four points on your driver license record.
Canandaigua Defensive Driving Has It All
Reduce Points On Your Driving Record For Any Four Points You Got Over The Past 18 Months
Save Money While Reducing Up To Four Points From Your DMV Driving Record
Get An Car/truck Insurance Reduction Of 10% In The Base Rate Of Liability, No-fault & Collision Automobile Insurance
IPIRP Benefits For Canandaigua Drivers
When you finish an I-PIRP program, you get the same full benefits of completing a classroom PIRP program. Drivers can reduce their driver violation point total by a maximum of four points, and they can save 10 percent on their car liability and collision insurance premiums.

Internet PIRP At Your Own Pace
You may take the course in as many sessions as needed, but you have to take the course within THIRTY (30) days of registering. You can login and log out as you need with the username and password you setup during the Point and Insurance Reduction Program registration. Your data will be saved along the way!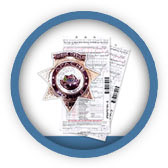 Paying For Your Course
Pay for your Canandaigua defensive driving course with one of our easy payment methods: we accept payment online with Visa, MasterCard, Discover, or American Express!
How Much Do You Charge For Your Class?
Get all you need for your 10% NY insurance rates savings and four (4) point reduction on your NYDMV driving record - and it only costs $24.95, Including your Certificate of Completion and live support!
Canandaigua Defensive Driving Mission
At PointInsuranceReductionProgram.com, we are dedicated to proving our students with the most interactive, education, and cost friendly traffic safety programs in Canandaigua. We are here to help Canandaigua drivers meet their defensive driving requirements easily.