New York Department Of Motor Vehicles Approved Defensive Driving
Get everything you need in Utica to meet your defensive driving requirement and earn your point reduction eligibility and insurance discount privileges.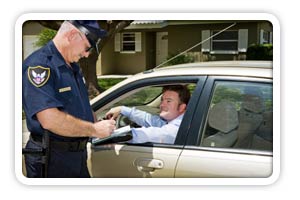 NY State DMV Approved Defensive Driving
The PIRP was designed by the New York State DMV to aid drivers in reducing traffic citation points and decrease their insurance rates. Successful completion of this defensive driving program enables you to a mandatory 10% reduction on your vehicle's liability, no-fault and collision insurance rates. The insurance reduction is good for 36 months (3 years) and is renewable every 3 years by completing the program again. The New York State DMV lets motorists who were issued points on their DMV record within the past 18 months to reduce up to 4 points off their driving record by successfully finishing this defensive driving class.
Our Defensive Driving Mission
Offering first-rate courses at less expensive costs - that's only part of the PointInsuranceReductionProgram.com Defensive Driving Mission. We strive to provide traffic-school courses that you can rely on to make you a more capable and more cautious driver in Utica.
IPIRP Advantages For Utica Drivers
When you pass an I-PIRP program, you get the same full benefits of taking a classroom PIRP program. Drivers can reduce their driver violation point total by a maximum of four (4) points, and they can save 10 (ten) percent on their car liability and collision insurance premiums.

What Is The Cost Of Your PIRP Course?
Get all you need for your 10% NY insurance rates savings and 4 point reduction on your New York DMV driving record - and it only costs $24.95, Including your Certificate of Completion and live support!

Paper-free Defensive Driving For You And Me!
The popularity of the Internet has revolutionized many industries, including the way forerunners of the traffic school industry offer their defensive driving programs. At PointInsuranceReductionProgram.com, we offer on line defensive driving courses for all of New York that allow students to skip the traditional sit-down class in favor of taking a paperless course from home, work, or school. Not only is internet defensive driving more convenient for Utica drivers, it saves paper and cuts down on unnecessary waste of our precious natural resources.
Your Complete Defensive Driving Solution In Utica
Sharpen Your New York State Defensive Driver Skills And Become A Better Driver
Take The Web Course Totally From Any Location
No Classroom Attendance Required
Got Defensive Driving Questions? We've Got Answers!
You are our valued customer and at PointInsuranceReductionProgram.com, we are here to aid you with any questions you may have along the way. You can contact us via phone or using email and one of our helpful staff members will be on hand to answer your questions.