Internet Defensive Driving In Endwell
Obtain more than just a great class at a bargain price when you take our Defensive Driving Program in Endwell. You'll also get all the benefits:
No final required!
10% auto insurance discount
Reduce points from Your driving record
New York DMV approved, Sponsoring Agency #029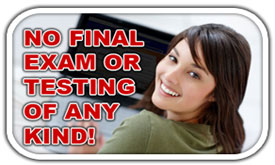 Online Endwell Defensive Driving
When you take defensive driving with PointInsuranceReductionProgram.com, you get the quality and peace of mind that comes with taking a program provided by the American Safety Council. The NYS DMV has approved the American Safety Council (Sponsoring Agency #029) to provide accident prevention programs that reduce points and insurance premiums. The defensive driving programs offered by the American Safety Council are completely Endwell approved and are delivered through the Internet for increased speed and your convenience.
Defensive Driving Benefits
When you finish an I-PIRP program, you get the same full benefits of taking a classroom PIRP program. Drivers can reduce their driver violation point total by a maximum of four points, and they can save 10 percent on their auto liability and collision insurance premiums.
Defensive Driving Done Right
No Classroom Attendance Required
Take The Online Course Entirely From Anywhere
The Course Can Be Accessed From Anywhere With A Pc Or Mac On The Web 24/7

Our Defensive Driving Mission
Offering first rate programs at discounted prices - that's only part of the PointInsuranceReductionProgram.com Defensive Driving Mission. We strive to provide traffic school programs that you can rely on to make you a more capable and defensive driver in Endwell.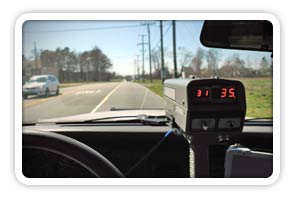 Completing My Endwell Defensive Driving Class
In a hurry to finish your Endwell Defensive Driving requirement? Then you can go at your pace and take the course in a single sitting. Or take your time and split the class into multiple sessions, doing a little here, a little there. We save your work as you go. It's that trouble-free and flexible!
Endwell Defensive Driving Time Requirements
Accepted I-PIRPs require a bare-minimum of 5 hours and 20 minutes of instruction time. Our web I-PIRP satisfies this requirement and fully abides by NYS DMV regulations. Our class has built-in measures to ensure that you meet all necessary requirements and that you get at least 5 hours and 20 minutes of defensive driving education.
Course Price For Defensive Driving In Endwell
Our all inclusive cost for your Endwell Defensive Driving program is only $24.95! This class cost covers everything needed by the NY State DMV to get your insurance premiums discount and have points reduced from your record. There are no hidden costs. If you find a cheaper price elsewhere, you can expect hidden costs for your Completion Certificate handling and processing that will increase your program cost.