All You Need From A Defensive Driving Course
Exactly what Salisbury drivers need from their NYS DMV Approved Defensive Driving class:
Reduce Points from Your DMV record
NYS DMV Approved, Sponsoring Agency #029
10% insurance rates Discount
No final examination Required!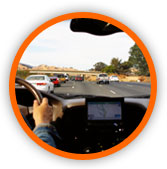 Salisbury Defensive Driving
PointInsuranceReductionProgram.com's Salisbury Defensive Driving Course was designed to teach you safe driving techniques and the skills needed to reduce the risks Salisbury drivers face while on the road. New York traffic rules are also taught to help you employ these driving techniques to prevent traffic collisions and traffic tickets in the future.
Defensive Driving At Your Own Pace
You may finish the course in as many sessions as needed, but you have to finish the course within THIRTY (30) days of registering. You can login and log out as you need with the username and password you setup during registration. Your data will be saved along the way!
Pointinsurancereductionprogram.com Defensive Driving Goals
Our Salisbury defensive driving programs are provided to help you meet all of your New York DMV needs. Whether you are looking to reduce points on your DMV record or to keep your auto insurance premiums from rising, PointInsuranceReductionProgram.com is committed to you!

A Paperless Course For Salisbury
Another one of the benefits of our on-line defensive driving course in Salisbury is that there is no excess paper-waste. There are no written tests to take, no New York DMV forms to mail in, and no paper ticket school workbooks to print out. All you want is entirely on line... Now that's an eco-friendly defensive driving course Salisbury residents can count on!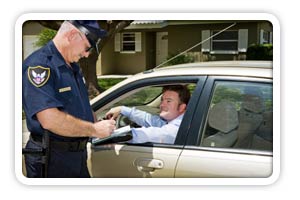 Defensive Driving Done Right
Get An Auto Insurance Reduction Of 10% In The Base Rate Of Liability, No-fault & Collision Cost Of Insuring A Car
Absolutely No Final Examination To Take Or Pass!
NYS DMV Approved, Sponsoring Agency #029
Help And Frequently Asked Questions
You are our valued customer and at PointInsuranceReductionProgram.com, we are here to help with any questions you may have along the way. You can contact us via phone or using email and one of our helpful staff members will be waiting to answer your questions.
Defensive Driving Benefits
When you partake in PointInsuranceReductionProgram.com's Salisbury Defensive Driving program, you become eligible to reduce as many as four (4) points from your Salisbury drivers record. The NYS DMV will automatically receive notice of your point reduction eligibility and you will also qualify for a mandatory 10% insurance expense discount. Point reduction only works for applicable traffic violations that happened within eighteen months of your program completion date. Defensive driving for point reduction, in Salisbury, cannot be used to reduce points you receive from traffic tickets you may receive in the future.