Tioga County Defensive Driving With All The Perks
It's the complete New York Defensive Driving answer. You get a New York State DMV approved program sponsored by Agency #29, a great traffic school program, up to four points reduced, and your car insurance discount.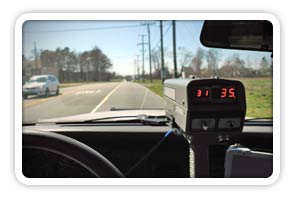 On Line Defensive Driving In Tioga County
The Internet Point and Insurance Reduction Program was designed by the NY State DMV to aid drivers in reducing traffic ticket points and decrease their insurance costs. Successful completion of this defensive driving program enables you to a mandatory 10% reduction on your automobile's liability, no-fault and collision insurance rates. The insurance reduction is good for 36 months (3 years) and is renewable every 3 years by completing the program again. The NY State DMV lets motorists who were issued points on their motor vehicle operator record within the past 18 months to reduce up to four points off their driving record by successfully finishing this defensive driving class.
The Pointinsurancereductionprogram.com Mission
Our Tioga County Defensive Driving programs are engineered to help you meet all of your New York State DMV needs. Whether you are looking to reduce points on your driver record or to keep your insurance rates from getting more expensive, PointInsuranceReductionProgram.com is committed to you!
PIRP Time Requirement
Accepted I-PIRPs require a bare-minimum of 320 minutes of instruction time. Our web I-PIRP satisfies this requirement and fully abides by New York DMV regulations. Our program has built-in measures to ensure that you meet all necessary requirements and that you get at least 320 minutes of defensive driving education.

On-line Defensive Driving For Point Reduction And Lower Auto Insurance Premiums
PointInsuranceReductionProgram.com, in conjunction with The American Safety Council, allows a Tioga County Defensive Driving course approved by the NYS DMV. Upon completion of our Point and Insurance Reduction Program, patrons obtain a minimum of a four point-reduction on their New York driving record. In addition, a mandatory minimum 10% car insurance discount will be earned if the course is completed by the principal operator of the vehicle being insured.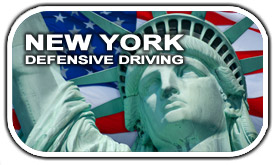 The Best Defensive Driving
New York DMV Approved, Sponsoring Agency #029
Sharpen Your New York State Defensive Driver Skills And Become A Better Driver
Reduce Points On Your DMV Driving Record For Any 4 (four) Points You Were Issued Over The Past 18 Months
Payment Options For Your Defensive Driving Course
Whether you prefer to make payment for your class with a credit card online, over the phone, or by mailing it in - we've got you covered! We accept MasterCard, American Express, Visa, and Discover.
What Is The Cost Of Your Internet Point And Insurance Reduction Program Course?
Our all inclusive cost for your Tioga County Defensive Driving program is only $24.95! This course cost covers everything necessitated by the New York DMV to get your automobile insurance discount and have points reduced from your driving record. There are no hidden costs. If you find a cheaper price elsewhere, you can expect hidden costs for your Completion Documentation handling and processing that will increase your program cost.